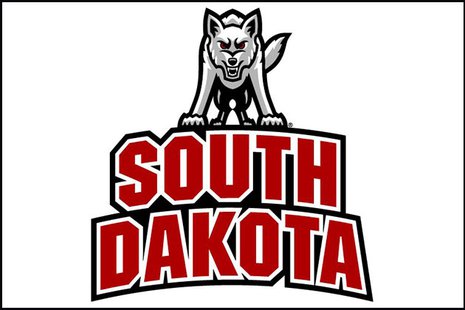 VERMILLION, S.D. (KWSN)– South Dakota head men's basketball coach Craig Smith is pleased to announce that 6-foot-10-inch center James Hunter has signed a scholarship agreement and will play the 2014-15 season with the Coyotes. Hunter, who hails from Sydney, Australia, recently graduated from Washington State University where he spent the last two seasons. Hunter is eligible to compete during the 2014-2015 season and has one year of eligibility remaining.
"We are very excited to announce James Hunter will be joining the Coyote basketball program," Smith said. "James will provide tremendous leadership to our team and really knows how to play. James is a skilled player that can score in a multitude of ways. He plays with great force and has the size to anchor our team defensively."
Hunter, who weighs in at 265 pounds, appeared in 18 games for the Cougars during the last two seasons. He totaled 46 minutes, 17 points and seven rebounds in that span while hitting 6 of 13 shots from the field.
Hunter averaged 13 points, 6.8 rebounds and nearly a block a game as a redshirt freshman at Gillette College in Wyoming during the 2011-12 campaign. He tied for second on the Pronghorns' single-game blocks list after recording five twice as a rookie.
Prior to arriving in Wyoming, Hunter was a three-year member of the basketball team at Cranbrook School near Sydney. He was named a team captain as a senior and went on to average 26.5 points, 13.1 rebounds, 1.5 assists, 2.4 steals and 4.4 blocks per game. In 2009, Hunter was selected to represent Australia as part of the Australian Schoolboys' basketball team, which traveled to North Carolina and competed in tournaments during a two-week period.
Courtesy: University of South Dakota