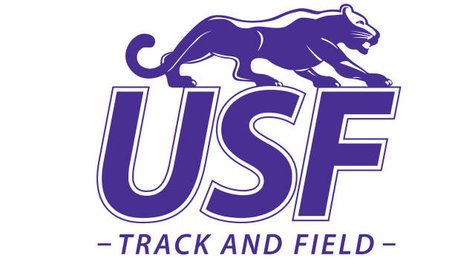 SIOUX FALLS, S.D. (KWSN) – The University of Sioux Falls track and field team has qualified six athletes for the 2014 NCAA Outdoor Track and Field Championships held in Allendale, Michigan hosted by Grand Valley State University and the West Michigan Sports Commission on May 22-24.
On the men's side, two of the Cougars three qualifiers came in the Pole Vault as Scott Greenman and Jagger Gran will make their second straight appearance at the NCAA Outdoor Championships. Greenman enters the meet with the 5th highest vault this season (16-11.5/5.17m) while Gran's clearance of the bar at 16-7.25 (5.06m) is the 12th best vault in Division II this season. Jordon Bents will also join the Pole Vaulters in Allendale as he qualified in the Shot Put with his toss of 55-4.25 (16.87m) which is the 17th best mark coming into the meet.
Each of the three entries for the USF women came in the Pole Vault as Brigitte Gross, Samantha Slaubaugh and Courtney Crandall will each be making the trip to compete in the Championships. Gross enters the meet with the 3rd best mark of the field (13-5.25/4.10m) while Slaubaugh (12-6/3.81m) and Crandall (12-5.5/3.80m) hold the 18th and 19th best marks respectively.
The women's Pole Vault is set to begin at 2:00 p.m. on Thursday, May 22 at Grand Valley State Track and Field Stadium. The men's Shot Put and the men's Pole Vault are set for Saturday, May 24 at 2:15 p.m. and 2:30 p.m. respectively.
Courtesy: University of Sioux Falls