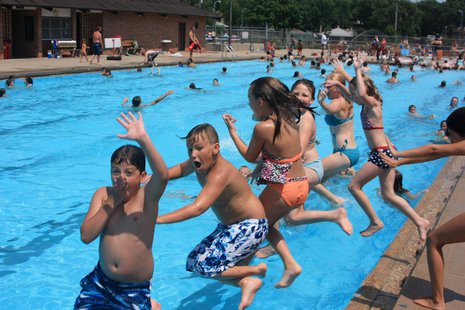 Sioux Falls S.D. (KELO AM) -The countdown is on, only 22 days until the pools open. Have you purchased your electronic season swim pass? Avoid the rush and come in now. We have convenient hours and multiple locations:
May 19 to July 25: Monday through Friday, 1 to 5 p.m., Kenny Anderson, Kuehn, and Morningside Community Centers.
May 24, 25, 31 and June 1, 7, 8: Saturdays and Sundays, 10 a.m. to 5 p.m., Kuehn and Morningside Community Centers.
Now to July 25: Monday through Friday, 8 a.m. to 5 p.m., Park Office, 100 East Sixth Street (closed May 26 and July 4).
To purchase a new season swim pass, all family members on the pass must have their photos taken at a community center or at the Park Office. Key fobs will be issued upon registration, but photos must be taken before the fob is activated and admission into the pools is allowed.
Renew full-price passes online. Save your key fobs each year as renewals will automatically reactivate them. Key fob replacements are $5 each.
The cost for a season swim pass is $70 for a family, $45 for an adult (ages 16–54), $30 for a senior (ages 55 and older), and $15 for a child (ages 2–15). A transferable punch pass worth $36 for only $30 is also available.
Free and reduced-income passes are available for qualified families. For qualifications and requirements, check out our website at www.siouxfalls.org/parks/aquatics or call 605-367-8222.
Weather permitting, aquatic facilities are scheduled to open on Friday, May 23, 2014.