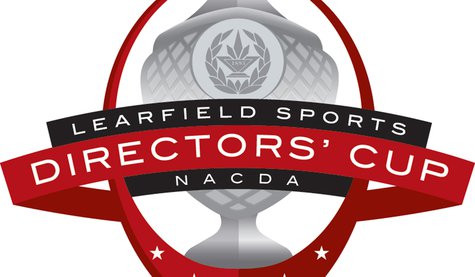 Cleveland, OH (KWSN) - The NSIC had 14 of their 16 institutions score points in the 2013-14 Division II Learfield Sports Directors' Cup standings with Augustana leading the way with a seventh place finish. Minnesota State was second in the NSIC with their 15th place ranking as six teams ranked in the top 100 in the nation.
The Learfield Sports Directors' Cup was developed as a joint effort between the National Association of Collegiate Directors of Athletics (NACDA) and USA Today. Points are awarded based on each institution's national finish in up to 14 sports -- seven women's and seven men's.
Augustana qualified 11 teams for NCAA postseason play and collected 603 points to record its fourth straight top-10 finish. The Vikings cross country teams spurred their efforts as the two teams combined for 160 points during the fall season with the men's team picking up 85 points after its highest finish in school history, placing third at the NCAA Championships. Women's cross country earned the other 75 points with a fifth place finish at the national meet.
Minnesota State, Mankato had 517.5 points thanks in part to 83 points from their third place finish in baseball and 70.5 points from their outdoor track & field team's eighth place finish.
Minnesota Duluth finished in 45th place (370.5) and St. Cloud State was 51st with 344 points. Sioux Falls finished 80th (234) and Concordia-St. Paul was 90th with 220.5 points. Additonally, Wayne State (NE) and Southwest Minnesota State finshed 124th and 125th, respectively.
Courtesy: NSIC