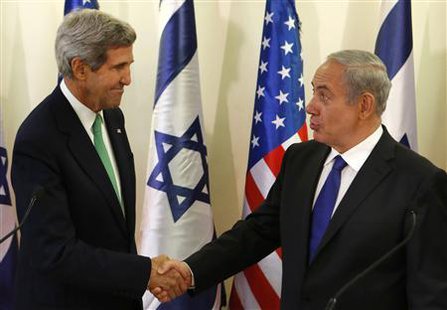 (Foxnews.com) Israel and Hamas agreed Thursday to an unconditional, 72-hour humanitarian cease-fire in the Gaza conflict, set to begin Friday, the United States and United Nations said.
The cease-fire was scheduled to commence at 8 am local time on Friday, and is expected to last for a period of 72 hours unless it's extended, the State Department said in a statement. Military forces will be expected to stay in place during the cease-fire.
In a joint statement, the U.S. and U.N. said they had gotten assurances that all parties to the conflict had agreed to the halt in hostilities.
Israeli and Palestinian delegations will "immediately" be going to Cairo for negotiations with the Egyptian government to try at reach a more permanent cease-fire, the statement said.
The statement was released in New Delhi, where Secretary of State John Kerry is now meeting with Indian officials.
The Associated Press contributed to this report.
Advertisement