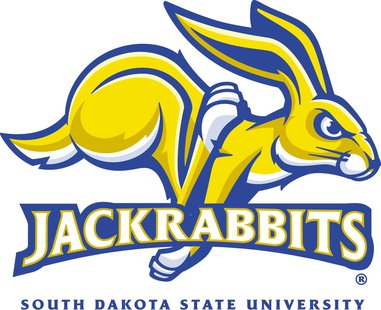 Brookings, S.D. (KWSN) Brayden Carlson set a career-high with 26 points and tied a South Dakota State single-game record by going 12 for 12 from the free throw line on Saturday against Omaha in the 22nd Annual Lamb Bonanza, but the Jackrabbits struggled from 3-point range in an 80-71 loss to Omaha.
"I think Omaha was just tougher in every aspect, and I felt like we needed to make some adjustments as a coaching staff and we didn't," head coach Scott Nagy said. "We should've tried some zone (defense) to try and throw them off their rhythm, because we weren't' getting any stops defensively, but in the end, I think they were just the better basketball team in every aspect."
The Jackrabbits first Summit League loss at home since Jan. 27, 2011, a string of 21 games, drops them to 10-9 overall and to an even 2-2 in league, while the Mavericks improve to 11-7 overall and to 1-2 in the league.
Omaha came out hot, shooting nearly 54 percent in the first half, 14 of 26, while the Jacks shot 27 percent on 7 of 26 shooting in the half. Only a 14 for 16 mark from the free throw line kept SDSU in the game in the first half, as Omaha went 6 for 11 from the charity stripe in the opening half before taking a 39-29 lead into the locker room at halftime.
The Jacks improved greatly in the second half to shoot an even 50 percent on 17 of 34 shooing, but they struggled for 3-point range, going a season-low 3 for 19 for the game, 15.8 percent.
The visiting Mavericks also shot better in the second half though, connecting on 16 of their 28 shots, 57 percent, and finished the game 4 for 13 from long range, 31 percent.
Along with Carlson and his 26 points, the Jacks got 14 points from Cody Larson, 12 from Jordan Dykstra, who also finished with a game-high 9 rebounds, and 10 from Jake Bittle.
Omaha's Marcus Tyrus led four Mavericks in double figures with 16 points; CJ Carter added 15, Justin Simmons 12 points off the bench and John Karhoff 11 points in the win.
The Jacks look to rebound from the loss next Saturday against North Dakota State at Frost Arena at 4 p.m., when coach Nagy coaches the game in his bare feet to raise money and awareness for Samaritan's Feet.
NOTES: SDSU leads the all-time series with Omaha 48-32 ... the teams played in front of a crowd of 3,274 fans at Frost Arena, the largest home crowd of the season ... SDSU falls to 0-6 when losing the rebound battle, 0-3 when allowing 80 points or more and to 1-8 when trailing at halftime ... Carlson tops his previous career-high of 24 points, set last Saturday at IPFW, and scored at least 20 points in a game for the fifth time this season, all in the last eight games, and for the seventh time in his career ... Carlson ties the single-game free throw percentage record, a record held by three other players who went 12 for 12 from the line; Nate Wolters did it on Jan. 7, 2010 at Kansas City, Garrett Callahan on Feb. 12, 2009 vs. Southern Utah and Jim Suttton on Dec. 8, 1956 vs. St. Thomas, Dykstra went 10 for 10 on Thursday vs. Western Illinois to also tie the mark ... Dykstra's nine rebounds gives him 745 for his career, which moves him from eighth all-time to seventh at SDSU, 10 shy of moving up to sixth.