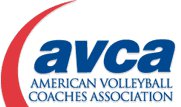 LEXINGTON, KY. (KWSN) – The Southwest Minnesota State University volleyball team opens the 2014 season ranked No. 7 in the American Volleyball Coaches Association (AVCA) Division II Top 25 Preseason Poll. The ranking marks the eighth consecutive season the Mustangs have been ranked in the Top 25 of the AVCA Division II Preseason Poll and sixth consecutive season they have began the season ranked in the top 10.
SMSU earned 861 total points while fellow NSIC member Concordia University-St. Paul received 1,186 points and 39 first-place votes earning the No. 1 spot on the poll after winning its unprecedented seventh consecutive National Championship in 2013.
The Mustangs were one of five NSIC teams to earn a spot in the Top 25. Minnesota Duluth (1,086) came in ahead of SMSU at the No. 3 spot, followed by Wayne State (296) at No. 20 and Northern State (231) at No. 21. Augustana College did not crack the Top 25, however picked up 32 ballot points to earn an Others Recieving Votes mention.
Southwest Minnesota State has now been ranked in the AVCA Top 25 for 106 consecutive weeks, dating back to Sept. 5, 2006.
Southwest Minnesota State finished the 2013 season 24-8 overall and made its 11th appearance in the NCAA Tournament in school history, including its 10th consecutive trip. SMSU exited the NCAA tournament in the second round after falling to Minnesota Duluth.
The complete poll can be viewed at the AVCA web site.
Some Info Courtesy: SMSU Sports Information