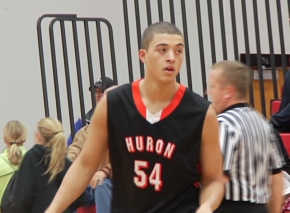 VERMILLION, S.D.(KWSN)—Huron native Justin Decker has been granted his release by South Dakota head men's basketball coach Craig Smith.
"The transition process is a difficult one for all parties involved," said Smith. "We wish Justin nothing but success moving forward."
Decker helped lead Huron to a 23-2 record and the top seed of the Class AA tournament. The Tigers went on to win the consolation championship. Decker averaged 15 points and averaged 8.5 rebounds per game during his senior season.
Courtesy: University of South Dakota