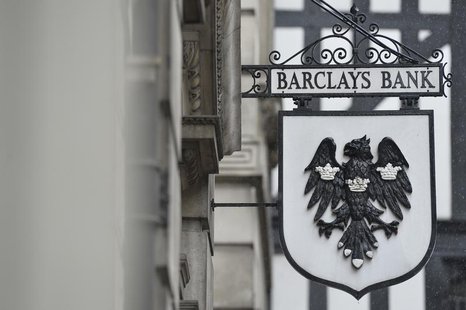 LONDON (Reuters) - Barclays is to quit most of its commodities trading businesses, it said on Tuesday, joining a retreat prompted by falling profitability in the face of tougher regulation.
The British bank's exit means that three of the top five banks in commodities have significantly reduced or shuttered their natural resource trading arms since last summer amid falling profits regulatory demands for lenders to hold more capital to shield them against problems in the business.
Barclays said it would exit most of its metals, energy and agricultural trading but will continue trading precious metals, some oil and gas instruments and index products. The smaller business will be focused on electronic execution, it said.
The bank did not say how many jobs would be lost from its commodities team of about 160.
Barclays is due to unveil a wider reduction in the size of its investment bank next month as it attempts to cut costs and improve profitability by axing areas that have been hit hardest hit by tougher regulation.
It had already cut some of its metal, U.S. power and agricultural trading business.
Some rivals have made more dramatic retreats. JPMorgan Chase & Co is selling its vast physical commodities business to Swiss-based independent trader Mercuria for $3.5 billion, while Deutsche Bank announced late last year that it was closing its entire oil, grains and industrial metals business.
Goldman Sachs and Morgan Stanley , the two banks that pioneered commodity trading on Wall Street 30 years ago, remain as the two largest financial participants in the natural resources sector, despite a ten-year challenge from the likes of Barclays, Deutsche Bank, Citi and JPMorgan.
But commodities trading revenue for 10 of the world's biggest banks fell to $4.5 billion last year, down from more than $14 billion in 2008, according to estimates from analytics firm Coalition.
(Reporting by Steve Slater and David Sheppard; Editing by David Goodman)