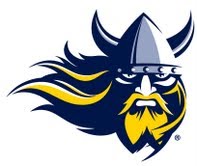 SIOUX FALLS, S.D. (KWSN) - Augustana head women's tennis coach Marc Kurtz announced that Sioux Falls native Berkely Darr will sign a National Letter of Intent to attend Augustana and compete for the Vikings next fall."We are very excited to have Berkley join our team," Kurtz said. "Over the last few years, she has been one of the top recruits in the region and she is the top graduating player in the state this year.
Berkley was a highly sought-after recruit in this region and we are thrilled she will be joining our team."Darr will graduate from Washington High School in May of 2014 after a career in which she was the top singles and doubles players for the Warriors since her sophomore season and has been a member of the varsity team since eighth grade. Darr led the WHS girls' team to a 17-4 record and a second-place finish at the state championships this year.As a senior, Darr was the South Dakota No. 1 singles runner-up and placed third at the top doubles spot. In her junior campaign, Darr placed third in the state championships at No. 1 singles and was the runner-up in doubles."Berkley is not only a great tennis player, but she is also a great girl who will fit in perfectly with our team," Kurtz said.
"I feel like Berkley will have an immediate impact on our lineup next year and her potential is limitless."Darr has twice been named to the All-State tournament team and earned Academic All-State honors as a senior.A planned chemistry major and math minor, Kurtz sings the praise of Darr's talents outside the tennis court. "Berkley is also extremely talented in the classroom and has made a great decision in choosing Augustana as the place to continue her academics and her tennis career."
The Vikings won their fourth straight Northern Sun Intercollegiate Conference regular-season title and third consecutive NSIC tournament crown.
Under Kurtz, Augustana has compiled a 94-25 overall record and 51-3 NSIC record, including 44 straight conference victories and four consecutive NCAA Tournament appearances.Located in Sioux Falls, S.D., Augustana College is a member of NCAA Division II and competes in the Northern Sun Intercollegiate Conference.
Courtesy: Augustana College