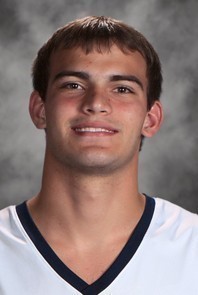 BURNSVILLE, Minn. (KWSN)– For the second time this season, Augustana sophomore forward Casey Schilling has been named the Northern Sun Intercollegiate Conference Men's Basketball Player of the Week the league announced on Monday.Schilling, a 6-foot-6 forward, continued his strong play this weekend, averaging 24 points, 13 rebounds, 4 assists and 3.5 steals.
Schilling started off the weekend with a historic performance, becoming the first player to score 15 or more points and grab 15 or more rebounds in the same game at Augustana since Nov. 24, 2004.T
he sophomore scored 22 points and grabbed a career-high 15 rebounds to go along with five steals, four assists and two blocks leading Augustana to a 79-70 win over Concordia-St. Paul. Schilling followed that performance with a career-high 26 points, 11 rebounds and four assists against 17th-ranked Minnesota State on Saturday.
Schilling has recorded three straight double-doubles and is averaging 23.3 points and 12.3 rebounds during that span.
Schilling was named the NSIC's Player of the Week on Nov. 11 and is the fourth different player from Augustana to earn the award since Augustana joined the NSIC in 2008.
Courtesy: Augustana College