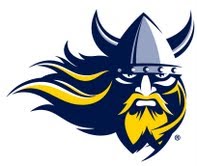 NEW ORLEANS (KWSN) - Augustana men's and women's cross country teams open the season in the top five of the US Track & Field and Cross Country Coaches Association polls. In a release on Wednesday morning, the men checked in at No. 3 and the women debuted at fourth.
Defending champions Adams State and Grand Valley State registered the top spot in the men's and women's polls, respectively. The Viking men gathered 178 points, 22 behind Adams State who collected all eight first-place votes. Augustana's women's team collected 172 points, 25 shy of GVSU who earned seven first-place nods -- the Adams State women earned the other first-place vote.
The men return six of their top seven finishers from last season's NCAA Championship fourth-place team. The Vikings' fourth-place finish was the highest in Augustana men's cross country history. The women will be led by three-time All-Americans Kristin Brondbo and Runa Falch after the Augustana women charged to a runner-up finish at last year's national meet.
The Vikings open the season with the third annual Augustana Twilight meet at Yankton Trail Park on Sept. 6 beginning at 8 p.m.
Courtesy of Augustana College