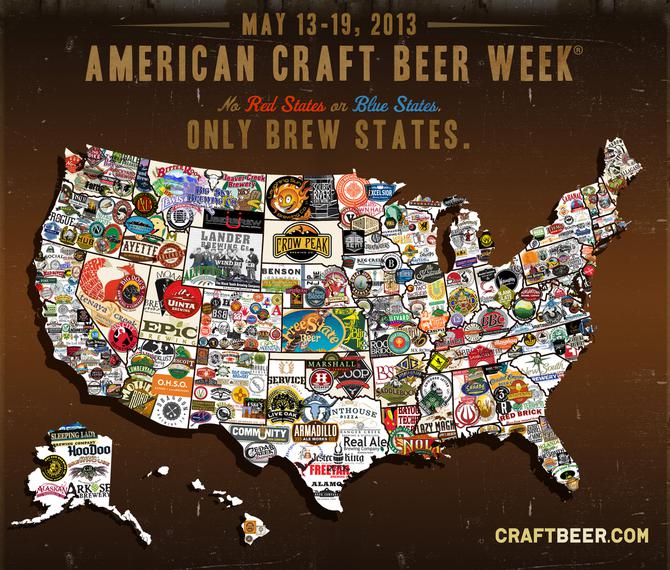 May 13th through 19th is "officially" American Craft Brew Week... but why not celebrate all month? Or all year?
Here's a few Midwest Breweries you'd be lucky to stumble upon at your favorite liquor store or skip your regular watering hole and hit up a new brew pub to celebrate -
Beards Brewery - Petoskey, MI

Crow Peak Brewing Co. - Spearfish, SD

Daredevil Brewing Co. - Shelbyville, IN

Excelsior Brewing Co. - Excelsior, MN
Frankenmuth Brewery - Frankenmuth, MI
Lakefront Brewery Inc. - Milwaukee, WI

Laughing Sun Brewing Co. - Bismark, ND

Red Eye Brewing Company - Wausau, WI
Bottoms Up!